Udaipur's only boutique hotel and a gem of a place situated on the edge of the small rural village of Bujera with distant views of the lake and city. Truly gorgeous, small, friendly and welcoming. The inspired creation of outstanding interior designer Richard Hanlon, and Trish McFarlane, it has immense style and sophistication throughout. The fort has all the feel and atmosphere of a glorious English country house with wonderful fabrics interspersed with Indian touches, fabrics and "style". You will only find the best mattresses, pillows and bed linen here, comfort being paramount. Enjoy a pampering spa, spend a while browsing in the brilliantly stocked shop, take a picnic on a hike into the surrounding hills, or explore the village. There are no end of ways to amuse yourself here, if not enjoying the wonders of Udaipur.
The property, set in just over two acres comprises:
The Fort
Two large master suites, each suite having two glamorous marble bathrooms, and working fireplaces. Arranged at the other end of the cloister there are five cloister bedrooms each with marble bathrooms and a balcony to sit out. In the central courtyard there is a heated swimming pool, beautifully designed like a step well. Surrounding this are flower filled gardens with many secluded areas and fountains – a dreamy place to read a book or contemplate the views. Inside there is a library with bar, television, and a working fireplace for colder winter evenings. A drawing room with a silver baby grand piano and a breakfast room for dining when the weather is fresh. In the garden there are pavilions for outside dining or partying.
Bujera House
This can be self-contained / booked separately, as it has its own small kitchen or integrated into the Fort. It comprises 3 double bedrooms (two with balconies) with marble bathrooms which, like the Fort, have separate tubs and showers. There is an inside sitting room with a working fireplace and a sit out. It has its own garden with a plunge pool and dining pavilion and there is a roof terrace with spectacular views of the city, Monsoon Palace and Aravalli hills. A fourth suite can be tacked on to make this a four bedroom property if required.
Bujera Bungalow
This also has its own kitchen so can be self-contained / booked separately, or integrated into the Fort. It comprises 2 double, 1 twin and 1 single bedroom with marble shower rooms. It is set within a very pretty, private walled garden with a plunge pool and deep verandah, with fireplace. It has its own entrance from the road, or can be accessed from the Fort. It has a wonderful cottage feel to it.
There is a bedroom with wheelchair access in each section of the property; along with the breakfast room, library, drawing room and cloister bedrooms which are also all on ground level.
Eco / environmental / responsible tourism policy
The owners have tried to be as traditional and 'green' as is sensible but without compromising on comfort or style. Construction avoided felling trees where possible; they employed local labour; used local materials much of which is reclaimed / salvaged wood. Water is solar heated and grey water is recycled to irrigate the gardens. Almost all rainwater is harvested in huge underground tanks which gives a six month water supply. Along with this, The Fort's emissions are very low, they have a large, organic vegetable garden where much of the hotel's 'veggie' ingredients are grown and they will soon have a dairy, where they hope to make goats cheese and eventually Buffalo Mozzarella.
Party Moments
Bujera fort is the perfect party place, as it is small enough to be taken over in its entirety and yet has so many different dining and partying areas, due to its spacious and abundant roof terraces, courtyards and gardens. Equally being able to be split up into 3 separate dwellings if required, everyone is assured of their own space when they want to take time out. This would create a venue to live on in the mind forever – not to mention the style and panache with which it would be done! Copious local entertainment possible.
reservations
For reservations please contact your tour operator, your local travel agent,
or contact the hotel.
must do
Walk in the village and hills; enjoy the space and the 'houseparty' atmosphere of this lovely little place.
Access
By air Udaipur from Bombay, Jodhpur, Jaipur and Delhi, followed by a 45 minute road journey.
By train to Udaipur followed by a 20 minute car journey.
By road from Deogarh, Udaipur, Narlai, Dungarpur, Shahpura, Chittograh, Ajmer or by a longer road journey from Jaipur and Jodhpur.
downloads
Find us on Google Maps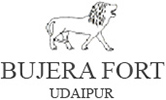 Reach us by Road