A truly magical place which comprises delightful spacious tents pitched on a dam, overlooking a lake teeming with birds (seasonal) and surrounded by grasslands replete with wildlife. Chhatra Sagar provides the perfect rural escape in Rajasthan just 2 hours east of Jodhpur.
The charming Nimaj family are personally involved in looking after guests and the 11 gorgeous tents are amongst the best of their kind, sited in a location that is truly exceptional. They are very pretty and comfortable with fabulous granite bathrooms, a small sitting area and a dressing room. 9 tents on the dam face directly to the lake and 2 tents are on top of a small hillock and are immensely private and secluded. Whilst sitting on your verandah you are rewarded with glorious, uninterrupted lake views and virtually no sign of habitation – a rarity in India!
The food served is cooked by the gentle ladies of the house and comprises family recipes passed down over generations. The result is a constant culinary feast and you will enjoy some of the finest home cooking in Rajasthan.
A stay here allows you to experience rural Rajasthan in a way that few other properties do. Accompanied by one of your hosts, wander out to explore the farm, local temples and meet the villagers. Take a drive or stroll through the grasslands, spying myriad bird species, herds of bluebull and other animals. Return in the evening to a surprise sundowner, a while relaxing in the open tented sitting room, cosy chats around a blazing campfire, and al fresco dining under an incredible canopy of stars.
Undoubtedly one of the most peaceful, unique and friendly hideaways in Rajasthan.
Eco / environmental / responsible tourism policy
Chhatra Sagar was created to harvest rain water to re-charge the underground water system and then, by installing artesian wells, the same water could be drawn out for agriculture purpose which made the area fertile. Over the past two decades, due to the irregular usage of water from excessive agriculture and over growing crops which require a lot of water, the underground water system has failed, and people who have been settled here for over two centuries have had to look for different source of earnings.
100% of the staff at Chhatra Sagar is from the local community. The owners are the fourth generation of Thakur Chhatra Singh who created this water harvesting system and the staff here is the fourth generation of the people who helped create this system and named it Chhatra Sagar.
Chhatra Sagar started to educate the farmers to return to growing crops which required less or no irrigation, and which could be grown by properly harvesting the monsoon water. They have also educated the farmers to grow less 'thirsty' vegetables and even if the government prices are low for such vegetables, Chhatra Sagar commit to buying them at a high price. This, in turn, contributes directly back to their water conservation programme. Being nature lovers themselves, the family at Chhatra Sagar has returned all their agriculture land back to nature - it has been re-wilded. The land now has 15 different types of grass and all indigenous trees, which have once again gripped the soil which now provides most of the ingredients for the food served at Chhatra Sagar.
Due to the water crises and the concept of water harvesting, they do not have bathtubs at Chhatra Sagar. Equally, all the waste water is filtered and is used for irrigation.
At Chhatra Sagar most of the food is prepared from vegetables grown locally and with minimum use of water. Most of the cooking is done on methane produced from cow dung, in order to conserve energy. They have energy saving bulbs in the tents. The outdoors and the dining area are lit by candles, hence minimum power is consumed. For camp fires they use Julie Flora which is planted on the fences of the farms. In this way no trees need to be cut for fuel. In the wamer months, the sitting and dining areas are cooled by using traditional cooling methods which do not require electric power.
Chhatra Sagar has also adopted a small settlement which was directly dependent on rain water harvested at Chhatra Sagar and the hotel makes contributions to their school. Simply by staying at Chhatra Sagar, guests have already done a great deal towards the age old water harvesting concept!
Party Moments
Also small and perfect for taking in its entirety and with a gorgeous lakeside setting. Plenty of spacious areas, both covered and al fresco, to celebrate in style and ideal for those looking for an intimate, friendly place with plenty of rural activities to occupy guests during the day. Limited but colourful entertainment possible.
reservations
For reservations please contact your tour operator, your local travel agent,
or the hotel.
must do
Walk around the lake at dawn or dusk and listen to the sounds of the birds.
Access
By air to Jodhpur from Delhi, Jaipur, Udaipur or Bombay, followed by a 2 hour road journey.
By car from Khimsar, Osian, Nimaj, Roopangarh, Ajmer, Deogarh, Narlai, Rohet, Luni and Bhenswara; or by a longer road journey from Jaisalmer or Bikaner.
downloads
Find us on Google Maps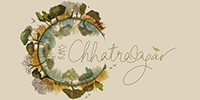 Reach us by Road