The heavenly Jawai is situated in the heart of the Aravalli Hills in south-west Rajasthan. Created by the inspired SUJÁN team, it is their latest tented masterpiece and lies in an untrammelled wilderness where leopards roam wild and free – a stunning area of craggy granite formations, temples, lakes and winding sand riverbeds. The gloriously luxurious tents have oodles of space and privacy and immaculate, attached bathrooms.
They are designed with an elegant and sophisticated use of pale canvas, stainless steel and leather furnishings and each tent has a private verandah that looks out over the surrounding wilderness. The Royal Tent is a triumph and is set a little away from the others. With the sleeping area leading into a spacious sitting room, this in turn leads out to a lovely sundeck and good sized heated pool which is surrounded by swaying grasses. The ultimate tent for those who crave space and privacy. Complete with your own private butler, a private jeep for wilderness game drives and spectacular views of Jawai's dramatic, granite hills, it doesn't get more spoiling than this.
Whilst guests can choose to dine wherever they wish, there is an inviting dining tent and the wonderfully relaxing lounge tent, replete with cosy chairs and daybeds, a plethora of books and vast bowls of liquid refreshments, leads off to a dreamy pool where delectable sundowners provide the perfect finish to a restful afternoon. The beautiful SUJÁN Spa tent is tucked discreetly away, ensuring no massage is disturbed. This in itself is a sanctuary of peace and quiet and will be sure to soothe tired bones returning from a safari.
One of the many joys of SUJÁN Jawai is that not being in a national park, safaris are not restricted to an area and one may freely roam around the countryside in state of the art jeeps, enjoying the stunning landscape and wildlife. Whether travelling through pretty fields by jeep, cycling through the rural villages, going on a hike in search of that perfect lookout, or exploring the beautiful lake which teems with birds, there will always be an expert, affable naturalist to accompany you. The leopard is one of JAWAI's predominant attractions but there is so much more to see here besides the big cat. The animals co-exist alongside the vibrant and friendly Rabari herdsmen who inhabit the area and it is quite magical to go out walking with them in the early mornings – a rare opportunity.
The staff here, many employed locally are passionate about conservation and giving back and SUJÁN has many health and educational projects in the area- be sure to ask one of the team to take you.
Jawai's beautifully remote location, combined with the unique flavour and customs of this area, provide an entirely different, rural wildlife experience from other parts of Rajasthan, yet there is an abundance of heritage around for those also keen on the cultural side of things. Staying at this delectable camp is a spoiling, visual, gastronomic (it's a deserved member of Relais & Chateaux), exciting, romantic treat - unparalleled.
Eco / environmental / responsible tourism policy
SUJÁN are dedicated to preserving and protecting the Indian wilderness for future generations. Their award winning safari and hospitality experiences allow them to develop and support projects to protect land and existing wildlife populations along with supporting the local communities where they operate in Rajasthan. These commitments have been at the forefront of their operations for over 40 years and will continue to remain the key focus for The SUJÁN Family always.
Jaisal and Anjali have created luxury travel experiences as a catalyst for conservation. Sustainable tourism, operating in an environmentally conscious way at every level is crucial to their conservation efforts and success, alongside protecting the wilderness & wildlife in India and working with the local communities to ensure that they not only benefit from the SUJÁN properties existing but also thrive because of them.
For every guest who chooses to stay at a SUJÁN included in their per night rate is a 'Conservation Contribution' This directly goes towards helping fund the conservation activities and community development initiatives in the local area. The teams at SUJÁN have always encouraged their guests to experience reality, whether it is being eyeball to eyeball with wildlife or taking time out to observe the lives of the local communities.
Guests are encouraged to take the time to meet the conservation partners and see some of the SUJÁN projects themselves to gain a better understanding of the work the SUJÁN Family do to conserve species and spaces in the areas they are based in. Every guest who visits a SUJÁN is assured of leaving better informed about conservation, wildlife, man-animal relationships and the cultures and traditions of their surroundings.
This happens naturally through spending time with the rangers, guides and the teams at properties. This aim to share their world and inform their guests about issues that matter are at the very heart of SUJÁN's conservation efforts and allows guests to truly understand how by staying with SUJÁN they are directly making a contribution.
Party Moments
Perhaps one of the best tented camps in India and set in an impossibly pretty area of countryside, this small place would provide the ultimate in party venues to take in its entirety. A small group of friends would have a ball here and would dine and drink like kings, all in the height of luxury and with exceptional service. Varied but local entertainment possible.
reservations
For reservations please contact your tour operator, your local travel agent,
or email or contact the hotel.
must do
Take an early morning stroll with the Rabari, in the soft light of the dawn sun.
Access
By air to Udaipur and Jodhpur from Delhi and Mumbai, followed by a 3 hour road journey.
By train to Udaipur from Ahmedabad, Mumbai, Delhi, Jaipur, Ajmer, Sawai Madhopur, Kota, Bharatpur, followed by a 3 hour road journey.
By car from Narlai, Mt. Abu, Kumbhalgarh, Ranakpur, Udaipur, Shahpura, Chittorgarh, Jodhpur, Rohet, Chhatra Sagar.
downloads
Find us on Google Maps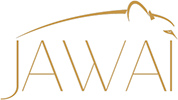 Reach us by Road